Are Ian and I bonkers? Most definitely…
Are we always on the look out for our next challenge? Absolutely…

On Sunday 16th May, Ian and I are taking on the 2021 Poppy Ride.

There are three distances that you can aim for, theirs a 35km ride, a 70km ride and, a 136km ride round the Staffordshire countryside.

We've opted to tackle the 136km challenge which, will be our longest ride in a single day since returning to cycling.

136km equates to roughly 100 miles.

This is what they say about the dreaded COVID: –
All our events operate in line with COVID-19 safety guidelines at the time"….. 

Detailed below is some information about what's in store for us both.

136km: This is the longest Poppy Ride route which is comparable to the longest day on our iconic Pedal to Paris event, this route also passes the very poignant National Memorial Arboretum.
Route 3: Distance 136km Elevation 1094m
The event's longest route takes in Cannock Chase, as well as stopping at The National Memorial Arboretum, the UK's year-round centre of Remembrance, before returning to Lilleshall. A poignant and enjoyable ride, at 136km it's a fantastic challenge.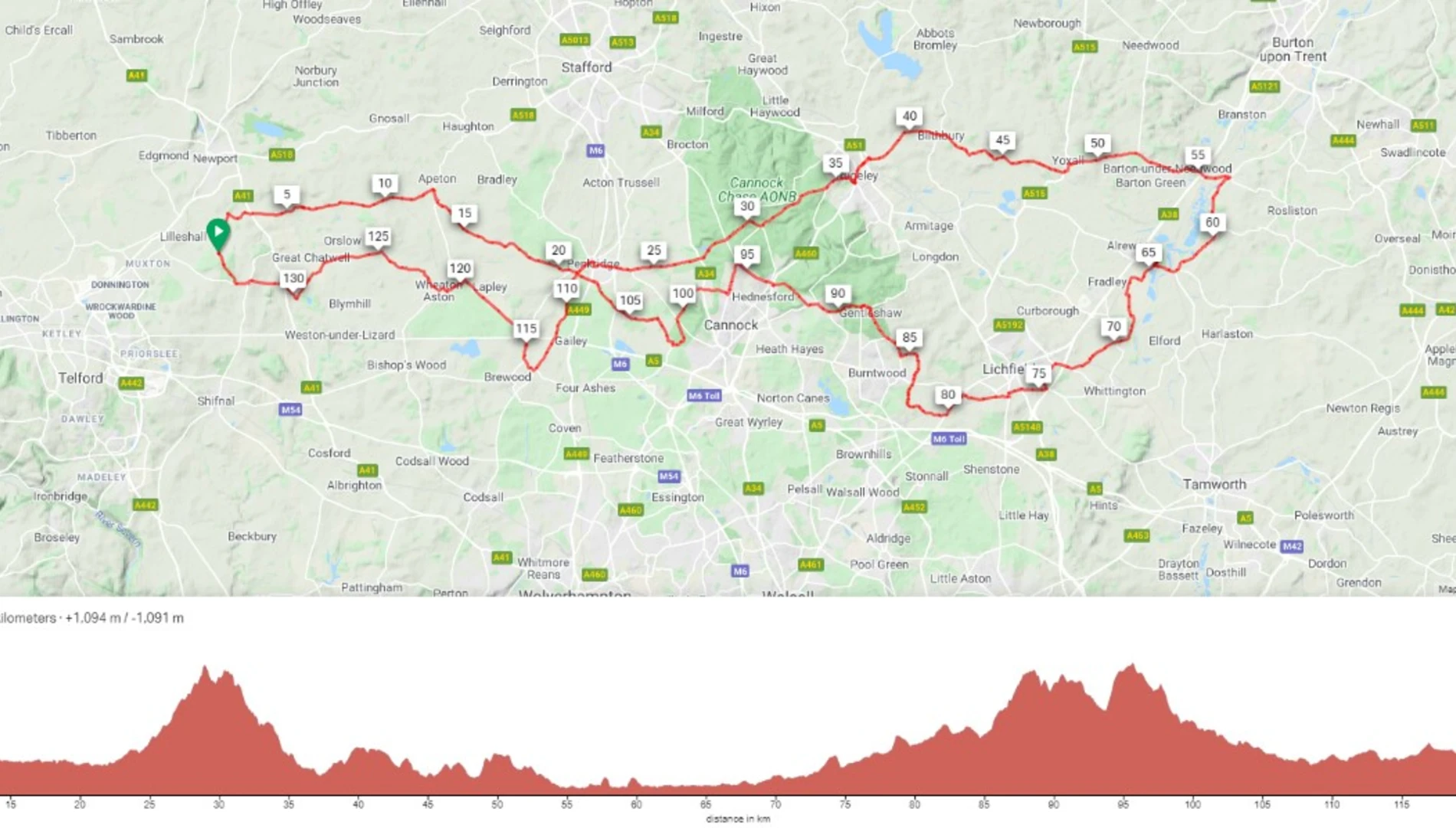 Wish us luck and, if you to are feeling energetic on the day, why don't you come along to support us both? I just won't except to see an invoice for the privilege is all…😂😂😂